Before even left my house I saw that this grey Nike Destroyer Jacket was on sale at size for 50. A bit of a no-brainer for me having just purchesed the Jordan XI Cool Grey's, this will go great with them.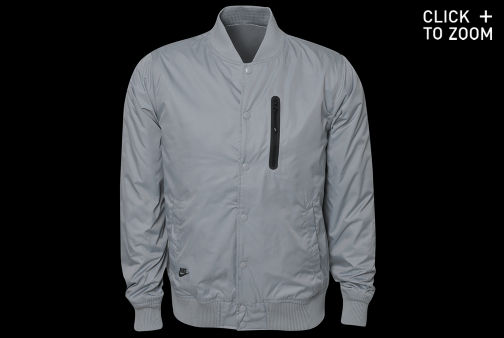 I then headed out to the oxford street which was manic to say the least, people were scrambling for clothes and left hangers all over the place like the leftover bones of a carcass. Finally got  to uniqlo and purchased some chinos and a warm lil jumper for when a jacket isn't necessary.
After i escaped the bermuda triangle left oxford street, i went to the more tranquil carnaby street. Was close to copping the new air force one mids – white/velvet/gum that would've complimented my chinos nicely, but then thought nah (maybe next week!). then headed over the "No.6 Store on Newburgh Street" (check spread on dazed and confused where everything was HALF PRICE so man bought a pair of the controversial "J.S Wings". No before all you gucci-wearing goons say "JS WINGS ARE GAY MAN" etc etc. Best believe that i do no intend to wear the shoe with the wings attached. Its just that these shoes are made with 3M reflective material all over. So in the famous words of Jay-Z "All of y'all can suck my balls thru my draws".